The 22Q Texas Family Retreat
22Q Texas/ VCFS Texas, Inc hosts an annual retreat for Texas families affected by 22q11.2 related chromosome disorders, including 22q11.2 Deletion, Distal Deletion & Duplication Disorders.
Our retreat is a unique family experience. When one person in a family faces a challenge it affects the whole family. Our retreat provides a safe environment for those with 22Q and the families who love them. The weekend is often life-changing. For many it is the 1st time to meet another family affected by 22Q and the 1st time they realize they are not alone.
We bring families and professionals together in a fun and nurturing environment to learn more about the disorders and treatments. Families support one another as we struggle with these underdiagnosed,  challenging genetic conditions. 
The retreat includes informative sessions plus opportunities to meet with and share information and experiences with other families.
Kids participate in fun, challenging activities, building independence & confidence by doing things they thought were impossible.  Parents are empowered, educated and connected with a strong support system.  Families bond together and leave with renewed strength and hope.  It is a  fun-filled camp experience for all ages!
archery
softball
basketball
climbing wall 
games
rope courses 
petting zoo/animal education
zip lines
campfire and more!
Lodging in group cabins (with water, electricity, bathrooms, and AC). All meals and activities are included in registration price
We have set up a CrowdRise fundraiser to help families raise their registration fees. You can join our team here:    https://www.crowdrise.com/22q-texas-family-retreat-2016/fundraiser/22qtexas
For all questions, please email us at 22qtexas@gmail.com.
We invite you to change lives by sponsoring a family. The retreat regularly draws more than 100 attendees from across Texas and beyond. Retreat expenses for 2016 are expected to exceed $15,000. In years past, families have attended at little or no cost, with all meals, lodging & activities provided. This year each family will need to pay a minimum of $50 per person to attend the retreat. Many families are unable to pay this on their own.Your donation in any amount can sponsor a specific family you chose, or it can go to any family in need. Please help us make the retreat a reality for every person who wants to attend!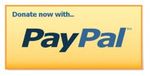 Thank you for being a friend of 22Q Texas!
22Q Texas/VCFS Texas Inc. is a 501c3 organization, run by volunteers whose families are affected by 22Q